The recipe of the week
Crème brûlée with "Carambar"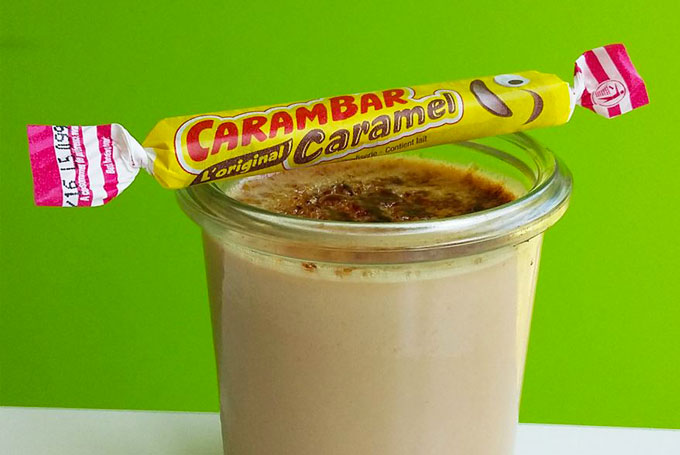 Ingrédients (For 4 people )
1 l cream
200 g egg yolks
100 g caster sugar
20 Carambars
Préparation
Heat the cream in a saucepan with the Carambars cut into pieces.
In a bowl, mix the egg yolks and the sugar, and incorporate the Carambar cream.
Preheat the oven to 95 C and pour the mixture into individual verrines (small glasses).
Bake at 95°C for 40 minutes and place in the refrigerator.