The recipe of the week
Red plum tart– Federal Day of Thanksgiving, Repentance and Prayer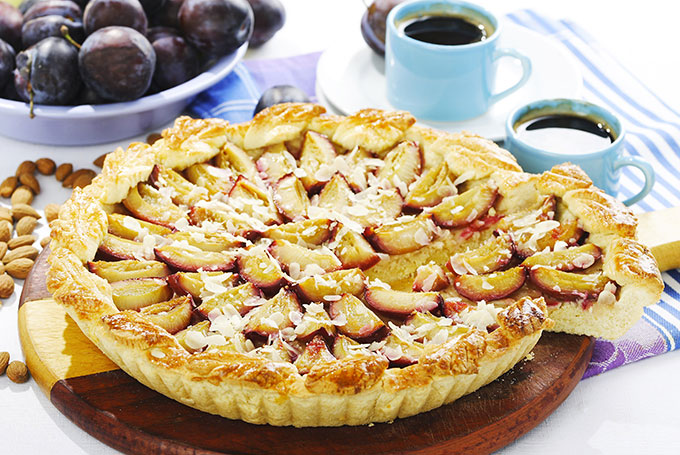 Ingrédients (For 4 people )
Short pastry:
200 g fine flour
1 pinch of salt
1 tbsp caster sugar
100 g cold butter
0.5 dl water
Filling:
800 g red plums
150 g ground hazelnuts or almonds
3 tbsp caster sugar
Préparation
On a clean work surface, pour out the flour and make a well in the centre. Add the cubed cold butter, sugar and salt, and rub with the fingertips to obtain a grainy texture. Incorporate the water and knead to obtain a homogeneous dough. Cover with plastic film and chill in the refrigerator for 30 minutes.
Then roll the dough out, place it in a parchment-lined cake mould, and sink the edges.
Puncture the dough with a fork and spread the ground almonds or hazelnuts across it.
Preheat the oven to 200°C.
Pit and quarter the red plums. Arrange them on the dough, close together.
Sprinkle with caster sugar and bake for 35 to 40 minutes in the middle of the oven.