The recipe of the week
Grilled fera fillet over green asparagus, creamy lemon sauce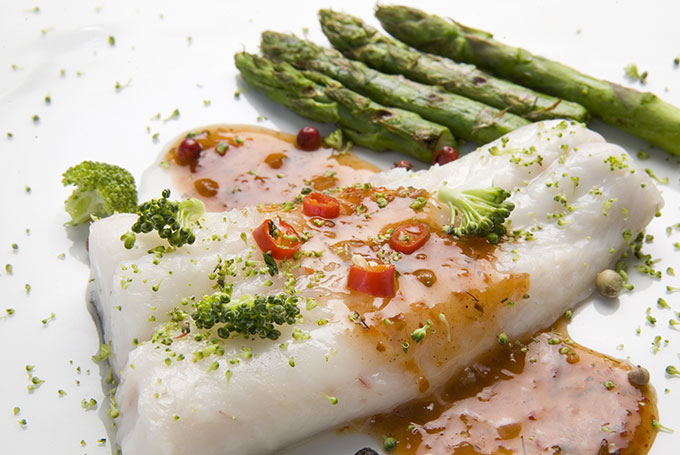 Ingrédients (For 4 people )
800 g Geneva Lake fera fillets
2 tbsp white flour
800 g green asparagus
2 dl white wine
2 dl cream with 25% fat content
1 tsp corn starch
Juice and zest of 1/2 lemon
Salt and pepper
Préparation
Trim the asparagus and cut them into 2-3 cm long diagonal segments.
Bring salted water to a boil and immerse the asparagus. Cook for 6 minutes, drain and reserve in a warm oven preheated to 70 °C.
Season the fera fillets and coat them with flour. Brown them in a non-stick pan with a small amount of HOLL colza oil. Reserve in the oven with the asparagus.
To prepare the sauce, deglaze the pan with the white wine and lemon juice and reduce. Dilute the cornstarch in a small amount of cream and add this mixture to the white wine, stirring continually. Then incorporate the rest of the cream and adjust the seasoning.
Arrange the asparagus on four plates, top with the fera fillets, add the sauce, and garnish with lemon zests.