The recipe of the week
Quinoa, avocado and dried apricots salad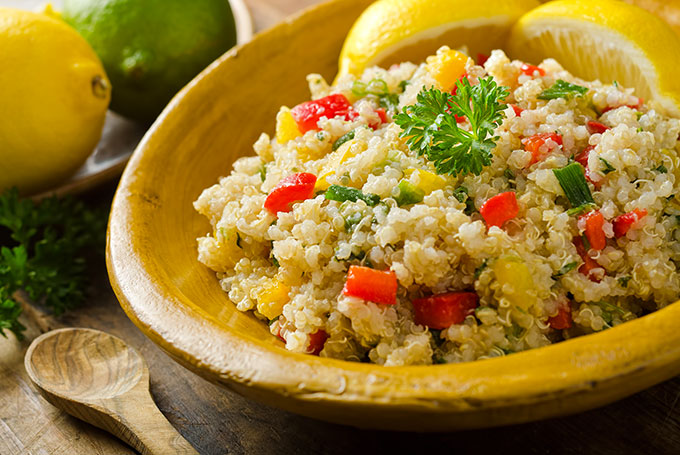 Ingrédients (For 4 people )
200 quinoa
150 g rocket salad
2 avocados
8 dried apricots
30 g hazelnuts
4 small onions
3 tbsp olive oil
1 tbsp Balsamic vinegar
2 tbsp lime juice
Salt, pepper
Préparation
Boil the quinoa in a cooking pot with 3 times its volume of water for about 20 minutes. Drain and set aside.
Peel the avocado, cut in slices and coat with lime juice.
Cut the dried apricots into pieces.
Chop the nuts and roast them for a few seconds in a frying pan.
Cut the onions into slices.
Prepare the sauce in a salad bowl by combining the olive oil, the Balsamic vinegar, the lime juice, the salt and the pepper.
Toss all the ingredients in the salad bowl and sprinkle the salad with nuts.