The recipe of the week
Rhubarb and pistachio crumble tart – Mother's Day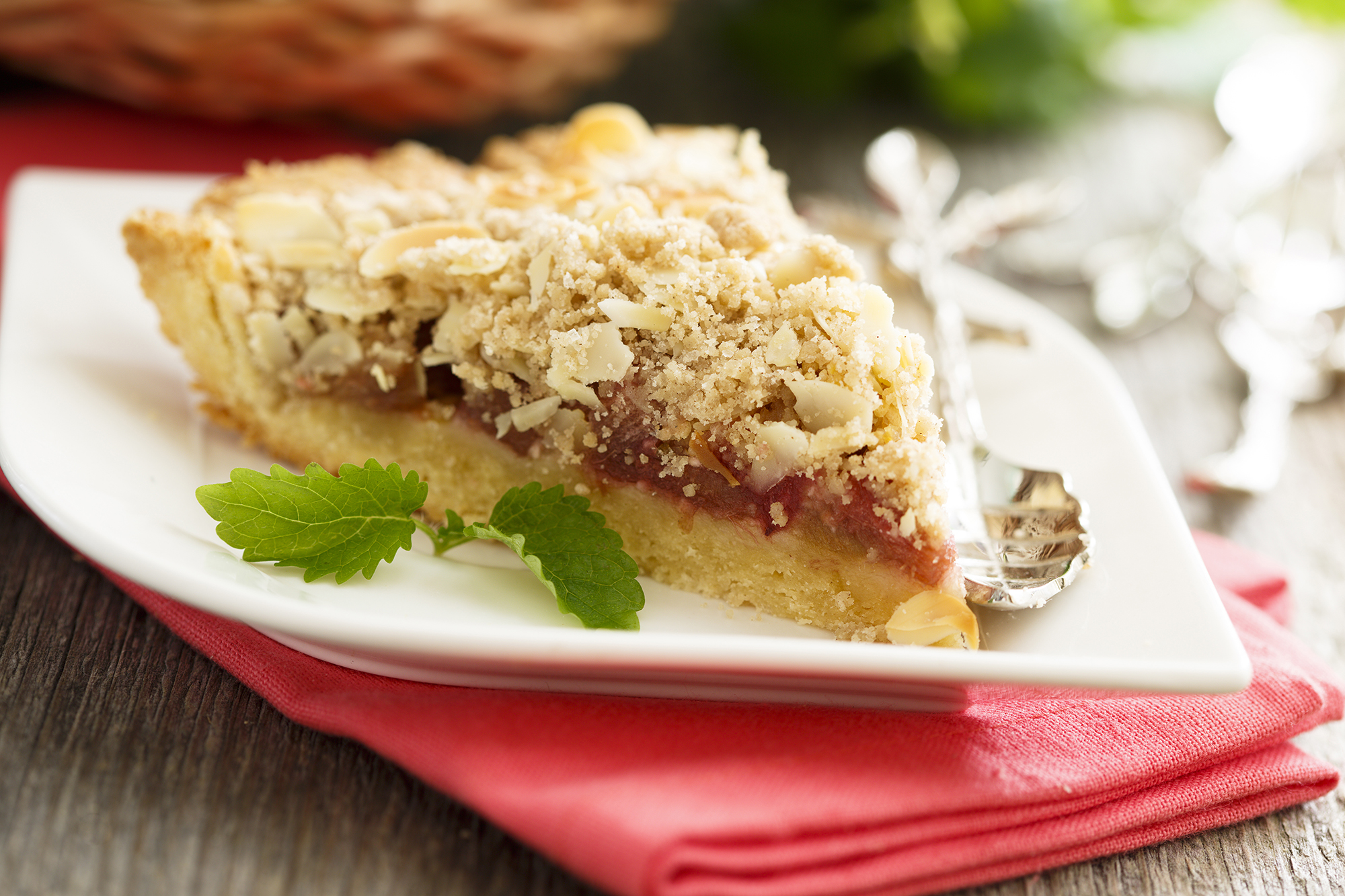 Ingrédients (For 1 tart of 12 servings )
1 roll of short crust pastry
1 kg rhubarb
200 g caster sugar
1 vanilla pod
30 g flour for the dough
10 g butter for the mould
Préparation
Remove any filaments from the rhubarb and chop it into small segments. Split the vanilla bean and scrape the grains into a saucepan. Add the 200 g of sugar and 10 cl of water. Bring to a boil, stirring, and then add the rhubarb. Stir, cover slightly, and leave to stew over medium heat until the rhubarb is very tender (approximately 10 minutes). Leave to cool and then coarsely crush the rhubarb.
Preheat the oven to 200°C and prepare the crumble. In a mixer, coarsely grind the pistachios and almonds with the flour, sugar and butter.
Roll the dough out onto the floured work surface and puncture it with a fork. Spread the rhubarb over the dough, cover with crumble, and sprinkle with pine nuts. Bake for approximately 50 minutes until the crumble is crispy. Serve cold or at room temperature and sprinkle with icing sugar.